Videos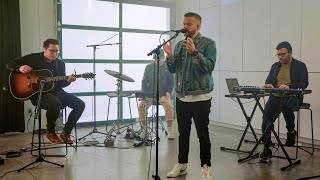 Be Alright
New Song Cafe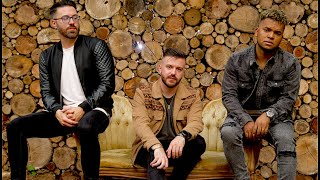 Be Alright
Official Video
D
There's a name that can silence
Bm
There's a love that embraces
Gmaj7
The heartache, the pain, and the tears
D
Through my faith and my doubting
F#m
I know one thing for sure
F#m
Everything will be alright
Bm
The whole world's in His hands
Gmaj7
Your whole world's in His hands
D
In the darkness and the trials
F#m
He's faithful and He is true
Bm
The whole world's in His hands
Gmaj7
Y todo va a estar bien
F#m
Everything will be alright
D
Father, You say everything is gonna be alright
F#m
But my circumstances say I won't last through the night
Bm
I need Your word to hold me now need You to pull me through
Gmaj7
I need miracle, a breakthrough, I need You
D
They say You hold the whole universe in Your hand
F#m
But my world's falling apart like it is made of sand
Bm
Am I small enough to slip through the cracks?
Gmaj7
Can You take my broken pieces and put them back?
D
Give me faith to believe that You are on my side
F#m
Open my eyes to see You working in my life
Bm
Let the past remind me You never fail
Gmaj7
Tell my soul "It is well"
F#m
Everything will be alright
D
Padre te confieso a corazón abierto
F#m
Que todo es muy incierto en este desierto
Bm
vulnerabilidad está al descubierto
Gmaj7
Siento que mi barca está muy lejos de su puerto
D
que será que ya no sale el sol en mis días?
F#m
Porque mis noches son tan frías ?
Bm
Porque será que siento que me falta algo?
Gmaj7
que Este camino gris se siente tan largo?
D
Sé que estás obrando aunque no te sienta
F#m
Sé que estás obrando aunque no te vea
Bm
Sé que voy a salir de esta odisea
Gmaj7
Sé que voy a ganar esta pelea
D
Sé que va a cesar esta marea temporaria
F#m
ti yo viviré una vida extraordinaria
Bm
Que aunque no pueda entender
D
whole world in His hands
F#m
whole world in His hands
Bm
whole wide world in His ha
F#m
mundo en su mano está
Writer(s):
Evan Craft, Sean Cook, Willie Gonzalez
Theme(s):
Tempo:
Original Key:
Scripture Reference:
Isaiah 41:10; Proverbs 3:5; 1 Peter 5:7