Videos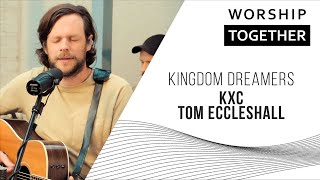 Kingdom Dreamers
New Song Cafe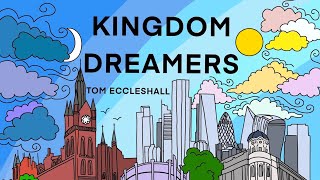 Kingdom Dreamers
Lyric Video
B
e that a move of God is coming?
G#m7
el all the ground beneath us shaking?
B
e we'll see miracles and healings?
G#m7
ay You will shatter all addictions
B
Heaven come down, God, let Your fire fall
F#(add4)
Heaven come down, we sing Your kingdom song
G#m7
Open up the gates so
E2
We can see the King is coming
B
e we will stand here undivided?
G#m
see we're Your holy church united
B
e that the darkness will be silenced?
G#m7
reets, there'll be peace instead of violence?
B
Heaven come down, God, let Your fire fall
F#(add4)
Heaven come down, we sing Your kingdom song
G#m7
Open up the gates so
E2
We can see the King is coming
B
Singing it loud, these are revival days
F#(add4)
Sing it out loud: freedom is on its way
G#m7
Open up the gates so
E2
We can see the King is coming
| B/D# / E2 / | G#m7 / F#sus / |
G#m7
Open up the gates so
E2
We can see the King is coming
Writer(s):
Nick Herbert, Tom Eccleshall, Karen Gillespie, Esther Alexander
Theme(s):
Tempo:
Original Key:
Scripture Reference:
Isaiah 57:15; Isaiah 64:1