Videos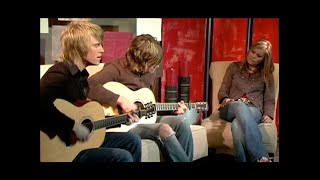 Unashamed
New Song Cafe
I have not much to offer You.
Not near what You deserve,
But still I come because Your cross
Has placed in me my worth.
O Christ, my king of sympathy
Whose wounds secure my peace,
Your grace extends to call me friend,
I can't explain this kind of love,
That You'd come down from heaven's heights
And greet me face to face.
In my brokenness complete.
At Your feet, I'm complete.
Copyright © 2005 Birdwing Music/Fieldstar Music/ASCAP
(adm. by EMI CMG Publishing).
All rights reserved. Used by permission.
Writer(s):
Douglas Kaine Mckelvey, Jon Neufeld, Tim Neufeld
Scripture Reference:
Hebrews 10:19-22