Worship Together 2024 Songwriting Lab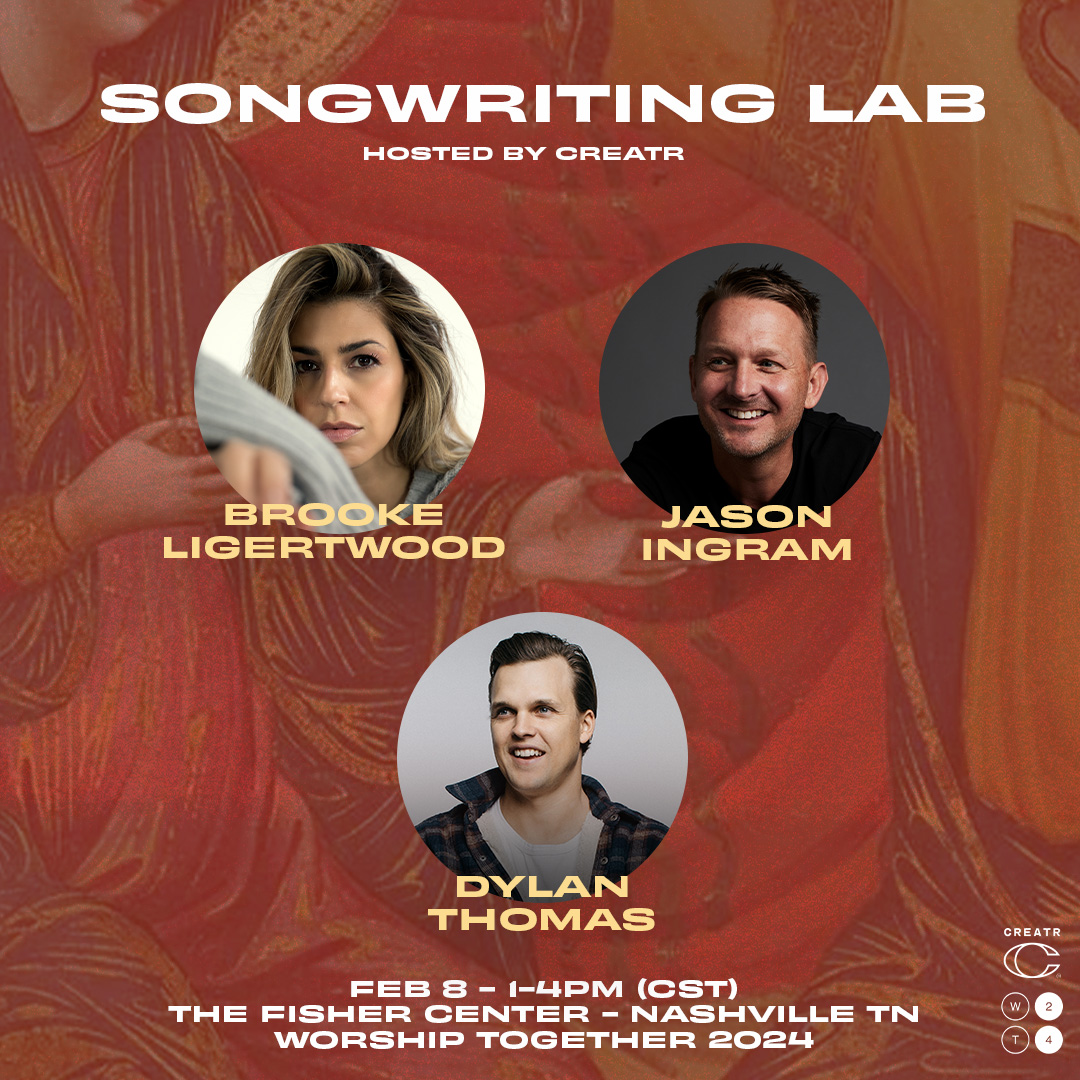 Join us for the Worship Together Pre-Conference Songwriting Lab 2024 as we explore the journey of a song—taking your song from writing and recording to a Sunday service. Interactive sessions hosted by the CREATR team will include Brooke Ligertwood, Jason Ingram, and Dylan Thomas plus music industry leaders from the Capitol CMG Creative Team and more. Each attendee will have the opportunity to submit a song they've written that our leaders and panelists may select to speak into and give feedback.
We will meet on February 8, 2024 from 1pm-4pm in the Fisher Center at Belmont University. Check-in starts at 12:00pm and light refreshments will be provided.
CREATR is resource platform designed to develop and elevate worship in churches around the world through songwriting, worship leading, creativity, music direction, and more. You'll get an an insider's look into our perspectives, processes, and practices in songwriting. Space is limited so register now to secure your spot!
Stay tuned on the Worship Together email and on this page for song submission details!