Videos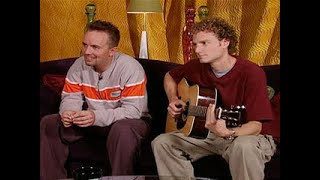 The Noise We Make
New Song Cafe
This is the noise we make,
With our voice and with our hands.
All across this land, yeah, yeah.
The joy that's in our hearts,
Makes us want to dance for You.
And we worship You alone,
With our songs of praise.
One day before Your throne,
This is the noise we'll make.
Copyright © 2000 worshiptogether.com songs/Sixsteps Publishing.
Administered by EMI Christian Music Publishing.
All rights reserved. Used by permission.
Writer(s):
Chris Tomlin, Jesse Reeves
Scripture Reference:
Psalms 47:1-2, Revelation 15:4